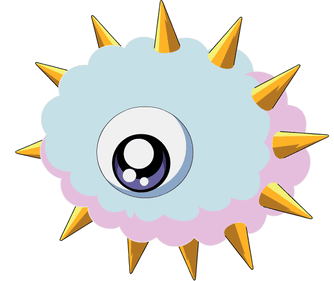 "Just a cloudass"
"OH FOR THE LOVE OF GOD, MY NAME IS NOT CLOUDASS!"
Kracko, AKA Cloudass is a character in TARS.
Cloudass is a cloudass who likes to shock people for no reason. Everybody calls him Cloudass, much to his dismay.
Cloudass's nickname is similar to Jumping Assbots, as they both got their name for being annoying, and their names both have ass in them. However, Jumping Assbot does not care about his nickname, unlike Cloudass.
Despite his character, Poyo Ride has no trouble with Kracko in Kirby games.
Cloudass's name was originally Asscloud before it was changed at the last second.
Ad blocker interference detected!
Wikia is a free-to-use site that makes money from advertising. We have a modified experience for viewers using ad blockers

Wikia is not accessible if you've made further modifications. Remove the custom ad blocker rule(s) and the page will load as expected.