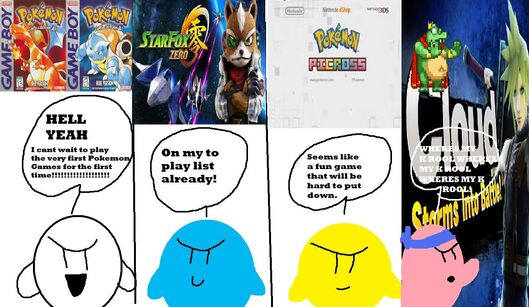 A Good Direct? is the 106th comic in TARS. It focuses on the new 11-12-15 nintendo direct.
Unlike Comic EX1, also about a direct, this is a regular comic.
This comic reveals Poyo Ride apparently does not approve of Cloud's reveal coming sooner than the ballot winner.
Ad blocker interference detected!
Wikia is a free-to-use site that makes money from advertising. We have a modified experience for viewers using ad blockers

Wikia is not accessible if you've made further modifications. Remove the custom ad blocker rule(s) and the page will load as expected.