Sleep Tight (AKA The Blue Rose) is the 14th TARS Comic
Characters
Edit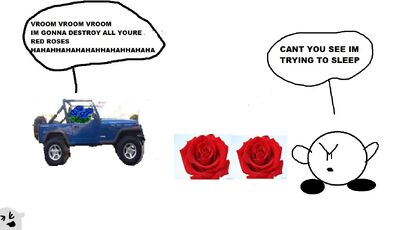 Blue Rose (first appearance)
This comic was remade on July 6, 2016.
Differences
Edit
The Blue Rose's jeep is going the other way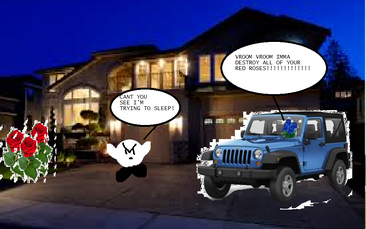 White actually has a house.
Silver removed
better graphics
Blue Rose doesn't laugh
This comic was made before comic 13.... because reasons.
This is Poyo Ride's favorite comic out of the first 25 comics.
Blue Rose uses incorrect grammar.
The name comes from White Kirbys quote.
In the remake's deviantart description, Poyo Ride says, "Time to remake Sleep Tight, or as I call it now, The Blue Rose."
Ad blocker interference detected!
Wikia is a free-to-use site that makes money from advertising. We have a modified experience for viewers using ad blockers

Wikia is not accessible if you've made further modifications. Remove the custom ad blocker rule(s) and the page will load as expected.