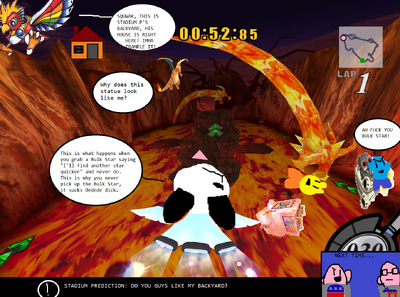 Magma Flows is the 187th comic in TARS. It is a comic about Magma Flows, which is a track in Kirby Air Ride.
Poyo Ride says he will be doing a Fantasy Meadows comic soon.
This is not considered a panel comic, despite having a box in the corner.
This is the second comic to tease the next comic. However, the tease was incorrect, as the next comic was about the new Purple Kirby.

Poyo Ride says that this would be the last comic with a next time ad on it, due to the one on this comic being 3 comics away. However, Comic 199 had a next time ad, as Poyo was 100% sure what Comic 200 would be.
An unfinished version of Comic 187 was put on Discord, right below to your left. It only has the teaser, Stadium Prediction White Kirby, and a faceless Yellow Kirby.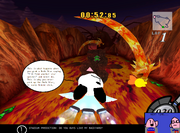 Ad blocker interference detected!
Wikia is a free-to-use site that makes money from advertising. We have a modified experience for viewers using ad blockers

Wikia is not accessible if you've made further modifications. Remove the custom ad blocker rule(s) and the page will load as expected.