Mr. Penguin is a character in the Granny Torrelli series.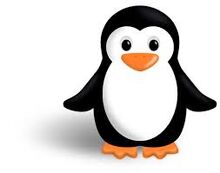 Mr. Penguin is Rosies pet who infrequently appears in GT comics. In his debut comic, he appears and Rosie tries to make him help her stop Granny Torrelli. He also appears in later comics, like the bring youre pet to school day, where Mr. Penguin was the only pet on screen who was not a legendary Pokemon.
Mr. Penguin was a requested character by an anoyoumous wikia contributor. He is the first character to ever be a requested character.
Ad blocker interference detected!
Wikia is a free-to-use site that makes money from advertising. We have a modified experience for viewers using ad blockers

Wikia is not accessible if you've made further modifications. Remove the custom ad blocker rule(s) and the page will load as expected.