Nightmare Dyna Blade is a character in the FNAF4 Comic.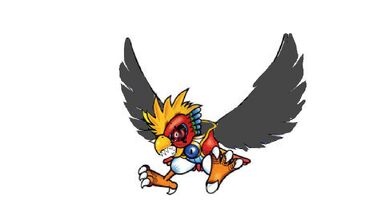 Nightmare Dyna Blade appears in the FNAF4 Comic, replacing Nightmare Fredbear.
Nightmare Dyna Blade's right eye is the same as Nightmare's.
Before the FNAF4 comic started, Nightmare posted a photo on Facebook called Rate the Animatronics, calling himself sexy and Nightmare Fredbear and Nightmarionne Knockoffs. Dyna Blade replied, having edited the photo by taking out Nightmarionne, moving Nightmare and Nightmare Fredbear over to the right, which now had Nightmare under "Knockoff." A picture of the right hall with Nightmare Dyna Blade was placed in the Sexy spot, where Nightmare was located.
Ad blocker interference detected!
Wikia is a free-to-use site that makes money from advertising. We have a modified experience for viewers using ad blockers

Wikia is not accessible if you've made further modifications. Remove the custom ad blocker rule(s) and the page will load as expected.