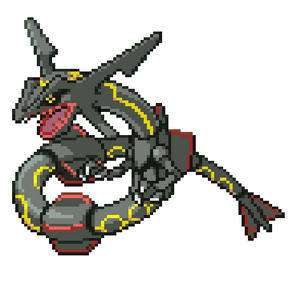 Shiny Rayquaza is a character in The Air Ride Series.
Shiny Rayquaza is a shiny Rayquaza owned by Poyo Ride. He always says that he's better than Rayquaza, and Rayquaza hates him. He is very hardworking and really hates laziness, which is what Rayquaza likes to do.
​Stupidstar Saga
Edit
While he unforunately doesn't appear in Stupidstar Saga, Rayquaza X uses his colors.
Ad blocker interference detected!
Wikia is a free-to-use site that makes money from advertising. We have a modified experience for viewers using ad blockers

Wikia is not accessible if you've made further modifications. Remove the custom ad blocker rule(s) and the page will load as expected.