The Lighthouse is a lighthouse in the city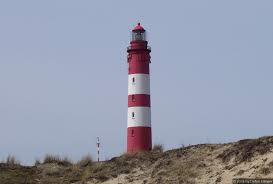 In the Air Ride Series
Edit
The lighthouse turns on at random times and the stadium prediction loves it.
Shadow Star's Daily Journal
Edit
The Shadow Stars daily journal revealed a lot about the city lighthouse. the big thing is that you need a passport to enter and it costs $50 now($200 before Day 10). The lighthouse first appeared in Day 3 where the shadow star  got in even though he didn't have a pass because they cost $200. Dyna blade sold hers on ebay, but the shadow star mentions only the person who bought it can use it. It was bought by the Rocket Star who sold it for 10 bucks, and the shadow star sold it for free. (That isn't quite selling it, though...)
The Lighthouse reappeared in day 10 where the passes got a $150 discount and about 34 people got them.
On the first floor, it used to have nothing, but now it has a fridge for the café on the 2nd floor where the people can eat. The glass on the window on the 2nd floor is really hard to break, however, the Shadow Star can do it. There is security that checks if you have your passport. You can't bring someone else's.
The lighthouse was mentioned in chapter __ as the shadow stars olny hiding spot for the chapter.
When setting whether or not you want events on, the game will say, "Crazy Events will happen in the city." Because, you know, the lighthouse is SUCH A CRASIE EVENT!
Ad blocker interference detected!
Wikia is a free-to-use site that makes money from advertising. We have a modified experience for viewers using ad blockers

Wikia is not accessible if you've made further modifications. Remove the custom ad blocker rule(s) and the page will load as expected.